Description
The #LipalaDance performed by Sarakasi Dancers is a special dance to the popular African song 'Sura Yako (Your Face)' by Sauti Sol, the fourth single off their upcoming third album, Live and Die in Africa. Watch it, dance to it, and share with friends in your social circle; Nigeria Music Network is broadcasting.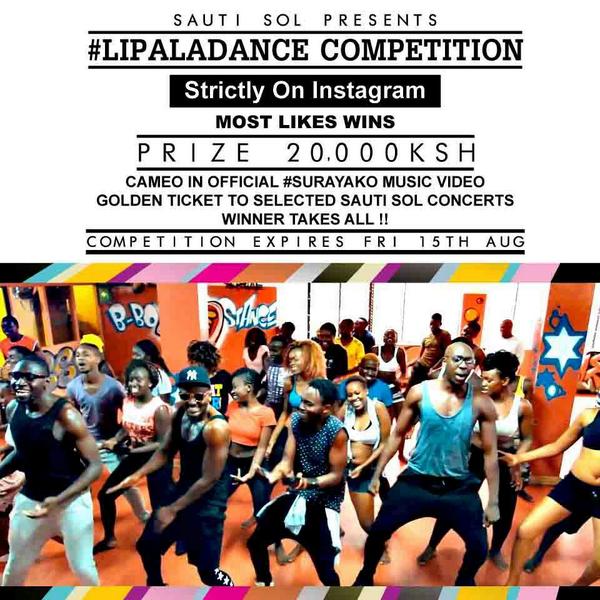 Sauti Sol appreciates the collaboration with Sarakasi dancers in the creation of Lipala, according to information on his YouTube channel.
Sauti Sol is a Kenyan afro pop band - Bien Aime (vocals & guitar), Polycarp (guitar), Chimano (vocals & saxophone), Mudigi (vocals, percussion & drums).
Follow Sauti Sol on Facebook: https://www.facebook.com/Sautisol" "

Follow Sauti Sol on Twitter: https://twitter.com/SautiSol" "

Artist Website: www.sauti-sol.com
Nigeria Music Network | Africa's Leading Music Networking Platform
Post your comment
Be the first to comment